October 2022
The Power of Intuition podcast.
Feeling tired or jaded by the people around you? Sometimes, people unconsciously absorb the emotions of others around them and feel burdened. Spiritual cleansing can redress this and stronger intuitive boundaries usually help. In a recent podcast discussion with Lauren Grace of The Afterlight Institute, we discussed psychic trespass, spiritual cleansing and protection and I included a few bizarre experiences from my past. We also explored the three different approaches to fate and free-will, so you can identify your own particular style more easily. Hear the podcast now.
Courses resume in February 2023.
Are you ready to develop your intuition? My tarot, palmistry and psychic development courses will resume in 2023, along with some half-day and one-day workshops I've recently designed. These hands-on courses include intro astrology and provide opportunities to build intuitive skills with likeminded people. I'm excited to begin personal courses because there's often a buzz in the room, especially when students have surprising intuitive results during exercises. I never know what to say when a student excitedly declares "This actually works!" Course dates to be listed on my website soon.
Distance services available.
Due to the coronavirus restrictions currently in place, I'm currently seeing only a limited number of personal clients each week. If you can't get an appointment in person, I can provide the following services via Skype, Facetime or phone.
• Tarot / clairvoyance readings (with recordings).
• Astrology charts (printed reports or recorded interpretations).
• E-Palm readings (30 + page printed reports).
• Counselling sessions.
• Coaching sessions.
• Private lessons in tarot, palmistry or psychic development.
• Intro tarot correspondence course (posted boxed set with video, book, tarot deck, posters and 120-page handbook).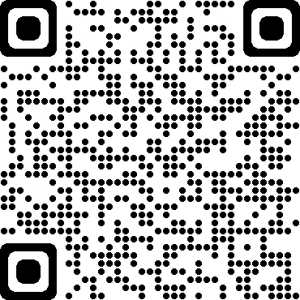 YouTube channel.
Please scan the QR code to visit Paul's YouTube channel for videos on palmistry, tarot reading, psychic cleansing and tarot reading demonstrations. New videos will be added as they are produced.