Open for personal clients again.
For clients who prefer face-to-face sessions, I'm now taking appointments for personal readings from November 1st. This doesn't include palm readings yet. I hope to resume personal palmistry readings next year, when it's easier to be touching hands. In the meantime, my distance palm readings from photos are proving popular.
For personal readings, please contact me for appointment times. I plan to see a limited number of personal clients for six months and then review the process. I ask that clients please wear a mask during readings.
Home-study Tarot course back in stock.
I'm pleased to announce that my intro tarot distance learning course is back in stock, after a rush on these during the recent lockdown. It's a great way to learn to read the cards at your own pace. Distance students are catching up online to give and receive practice readings and the correspondence course now includes a short lesson on Skype or FaceTime to answer any questions.
The 120-page workbook includes self-assessments that help readers to gauge their progress and the USB now includes 12 short videos on different aspects of the tarot.
One-day Astrology course coming soon.
As I revise and expand my astrology book, I plan to run some simple, fun astrology courses next year. One will cover sun signs and moon signs, while another will explore Venus and Mars in your chart. The placement of Venus and Mars in your chart can point to your preferred type of partner and the qualities you strive to develop without yourself.
These one-day workshops include printed astrology chart wheels for each student and practice sessions to read a few aspects of each other's charts. They provide a relaxed introduction to astrology and included printed handouts. Course dates to follow.
A Zen Moment.
The extended lockdown has narrowed my focus to my immediate environment, until I found myself staring at a sliced lemon on a chopping board today. What surprised me was the ten unequal segments or fleshy pieces. I took a photo and named it Still life – Lemon on Terrazzo.  When lockdown is scaled back from next week, I expect my focus to gradually broaden. Perhaps I'll notice the whole lemon tree from the window, a sunset or a café in a nearby suburb?
Advanced Tarot course in 2022.
Following the release of my new book Advanced Tarot, I've revised my advanced tarot course and plan to run it in the second-half of 2022. Advanced courses include more reading demonstrations, games and practice sessions and the book is included as course notes. I'll give a demonstration reading with a stranger, allowing students to observe the process to determine
If the client is a wands, cups, swords or pentacles person.
When I read directly from the cards and when intuition is used.
How I help the client to word questions for clearest results.
The pace and structure of the reading process.
It's a requirement that students have completed my intro tarot course to be eligible to attend this advanced training, as basic tarot knowledge is required for this course. It will run over three Sundays. More details to follow.
Distance services available.
Due to the coronavirus restrictions currently in place, I'm currently seeing only a limited number of personal clients each week. If you can't get an appointment in person, I can provide the following services via Skype, Facetime or phone.
• Tarot / clairvoyance readings (with recordings).
• Astrology charts (printed reports or recorded interpretations).
• E-Palm readings (30 + page printed reports).
• Counselling sessions.
• Coaching sessions.
• Private lessons in tarot, palmistry or psychic development.
• Intro tarot correspondence course (posted boxed set with video, book, tarot deck, posters and 120-page handbook).
Four editions in 24 years.
In March of 1996 my second book Palmistry Revealed was released (red cover) and a few years later a US edition (yellow cover) appeared in print. In 2008 a revised edition was published (brown cover) in Australia and in 2017 I completely revised and expanded it to include over 100 colour photos of hands for easy reference (green cover).
It offers a complete guide to hand reading with examples from life and over 100 line drawings to make for easy reading. Since its release, I've introduced inexpensive distance palm readings from photos. These reports offer a great deal of information and require five or more clear photos of hands to work from. Although not as in-depth as personal readings, being able to enlarge digital images allows for closer examination of the tiny lines in palms.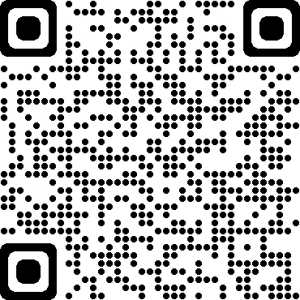 YouTube channel.
Please scan the QR code to visit Paul's YouTube channel for videos on palmistry, tarot reading, psychic cleansing and tarot reading demonstrations. New videos will be added as they are produced.