September 2022
What do I most need to know right now?
Sometimes, when flood waters are suddenly high or you're overwhelmed with life's demands, it's almost impossible to know what is important. You're essentially too close to critical issues to have a clear perspective.
Asking yourself 'What do I most need to know right now?' can make all the difference. To ensure even more clarity, I usually ask the cards and then take a photo of the layout or leave them in position for 24 hours. This gives me a chance to think about the spread, the question and my immediate life circumstances.
One day recently, when I was stressing about writing deadlines, the answer to this question was another question – "Is worrying the best use of my time right now?" It wasn't of course, so I made a careful plan and slept well that night, knowing that I could see the steps on the path ahead. I was confident that I'd move forward with a sense of purpose and precision.
In the bigger picture, if we hold back from pursuing our life goals, time steals our opportunities. However, we cannot climb every mountain, so we need to pick those challenges we are confident about.
During tarot / clairvoyance readings, I encourage clients to ask what they most need to know right now as it's broad enough to encompass areas of life they don't necessarily perceive to be an immediate issue. Knowing what's important before it's screamingly obvious can help us to avoid unwanted trauma and stress and given the last two years, we've probably had enough anxiety for a while.
(Image Alessandra Caretto.)
New range of gift Certificates.
We are excited to announce a new range of gift certificates on our website, that include Skype and FaceTime pure clairvoyance readings. Previously, I'd only provided in-person pure clairvoyance readings until the first lockdown in 2020 when clients wanted them but weren't able to visit my office.
They turned out to be easier than I had imagined, although they require a bit more preparation before each session. They have been immensely popular and I'd like to thanks my clients, new and old for their support during lockdowns. Gift certificates make unique gifts for people who are difficult to buy for as they can ask their own questions. Happy Christmas everyone.
Moon signs column now on Instagram.
People have been enquiring about my moon signs column that I ended a few years ago. I've recently revived it on Instagram due to popular demand @astrologywithpaul. It's uploaded every few days and provides a quick glimpse of where the moon is, what it currently looks like and how it affects us.
New title in reprint.
I was pleased to hear that Advanced Tarot has gone into its first reprint around eight months after release. Intuition is currently being reprinted for the seventh time and has reach best-seller status in Australia. The Tarot Revealed has reached around 40 reprints in English and Chinese language editions. Sales of this book have increased after it appeared on a list of the best tarot books available in the US in Oprah Magazine early this year. Who'd have predicted that it would have taken 26 years for this title to become an overnight success? Don't answer that!
Currently revising Astrology Revealed.
I'm currently revising and expanding this out-of-print book, adding new illustrations and 45% more text. Since it was originally published NASA has taken photos of Neptune, Pluto and Pluto's two moons. It's great to see the actual planets and not simply learn the theory. The image above is only a guide as the new publisher will choose the cover.
Distance services available.
Due to the coronavirus restrictions currently in place, I'm currently seeing only a limited number of personal clients each week. If you can't get an appointment in person, I can provide the following services via Skype, Facetime or phone.
• Tarot / clairvoyance readings (with recordings).
• Astrology charts (printed reports or recorded interpretations).
• E-Palm readings (30 + page printed reports).
• Counselling sessions.
• Coaching sessions.
• Private lessons in tarot, palmistry or psychic development.
• Intro tarot correspondence course (posted boxed set with video, book, tarot deck, posters and 120-page handbook).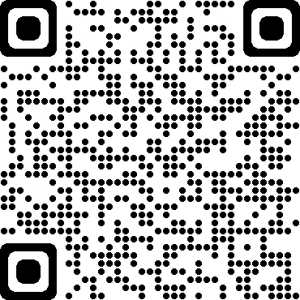 YouTube channel.
Please scan the QR code to visit Paul's YouTube channel for videos on palmistry, tarot reading, psychic cleansing and tarot reading demonstrations. New videos will be added as they are produced.